DAY 1 : Kawaguchi Lake -> Oshino Hakkai -> Iyashi no Sato -> Hotel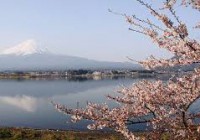 Kawaguchi Lake
Kawaguchi Lake is famous for its magnificent view with Mount Fuji as the background. For muslims, you can also find halal Indian restaurant here. So no need to worry.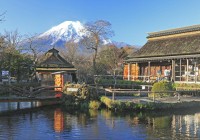 Oshino Hakkai
Oshino Hakkai is a tourist spots located in a small village between Lake Kawaguchiko & Lake Yamanakako. Oshino Hakkai is famous for its touristy set of eight ponds whose waters came from the snow melt from the slopes of nearby Mt Fuji.

The ponds water is very clear and have interesting plant life and large fish. Moreover, visitors can also drink cool water straight from the source here.

There is also a small open air museum called "Hannoki Bayashi shiryokan" where you can see traditional farmhouse with various farming tools, household items, samurai armor and weapons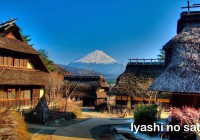 Iyashi no Sato
Iyashino Sato is an old village located near Mt Fuji. You can see the old Japanese house with Mount Fuji as the background. Not only that, you can also try various traditional Japanese clothes such as kimono, samurai clothes, yukata, and so on.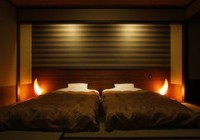 Hotel in Matsumoto
Address: Matsumoto Nagano
Value for : Great for Day Trip to Shirakawago & Takayama